About
RecycleEdge is a recycling and waste management app designed to help users better manage and sort their general waste and recycling. It also educates users on the correct and safe disposal or recycling of any hazardous materials, such as paint, batteries, chemicals and e-waste. It educates users on the benefits of recycling, how it works and suggests strategies on how to improve their waste and recycling based on a survey they complete. The app also has a scan function using the camera on the user's device. This allows the user to scan an item and access information on its proper disposal or recycling.
View the full interactive prototype.
 A single page adaptive marketing website was also created to promote the app.
View the single page adaptive marketing website.
Methodology
During the course of design development, which took place for over five weeks, a total of eleven users were interviewed for a generative research study. Questions users were asked include how they sort their recyclables and general waste and how much they knew in general about recycling and waste in landfill and the environment. This information was then transcribed and key points on sorting, thoughts and ideas from the interviewees were analysed and grouped via an affinity mapping exercise. Once the key pain points and user requirements were determined, two personas and empathy maps were created. The app's features and functions were also determined via an entity attribute breakdown. A single page adaptive low fidelity wireframe was also created for advertising the app to consumers. It outlined the selling points and benefits of the app. A total of six userflows and a semi functional low-fidelity prototype were then built using Axure RP.

Key Findings

The key findings from users include: 
Most users were disposing of some hazardous waste incorrectly, such as batteries and old electrical appliances (e-waste). 
Users were unfamiliar with the numbered recycling symbols on most plastic containers. 
Some users threw plastic waste with no recycle symbol on it in their general rubbish, because they were not sure if it was recyclable. 
Key Outcomes
The key outcomes for the RecycleEdge app include: 
The app will educate users on what can and cannot be recycled and what can and cannot be placed in their household rubbish and recycling bin. 
The app will make suggestions based on user behaviour on how they can take their initiative for recycling further e.g. getting a compost bin or worm farm. 
The app will allow users to scan or look up and item and find out if it can go in their recycling or general rubbish bin, or any nearby waste/recycling depot.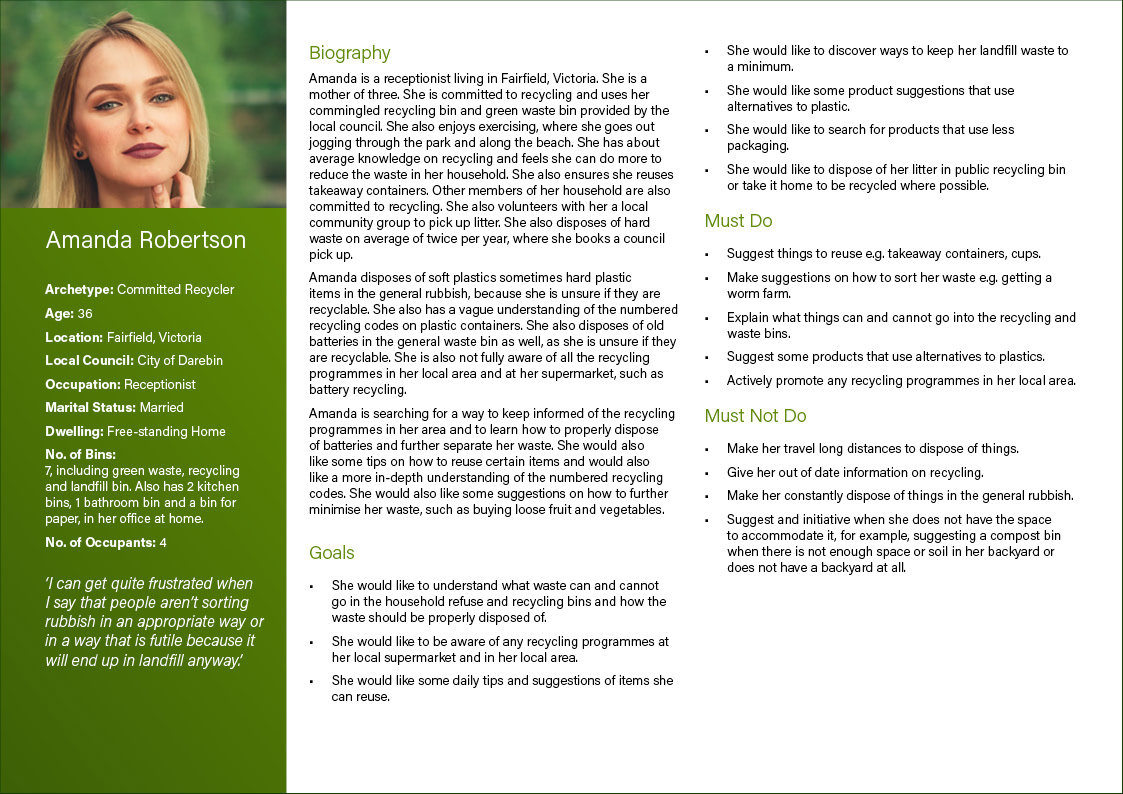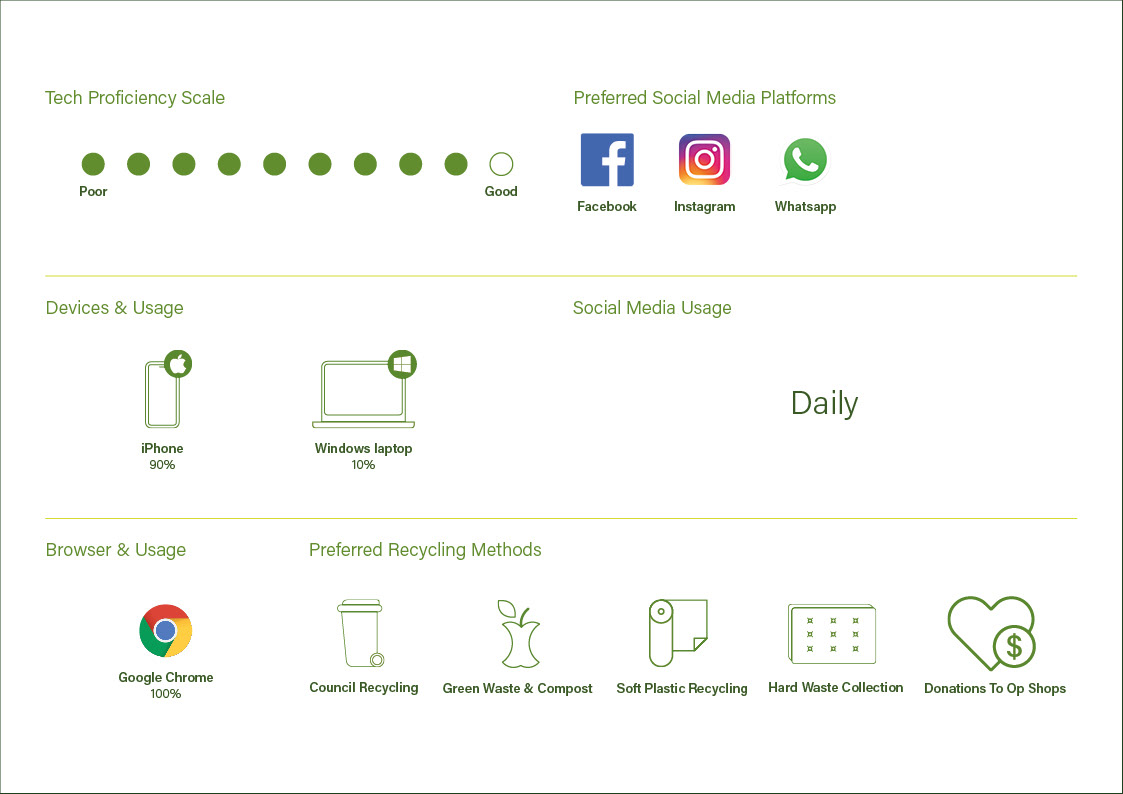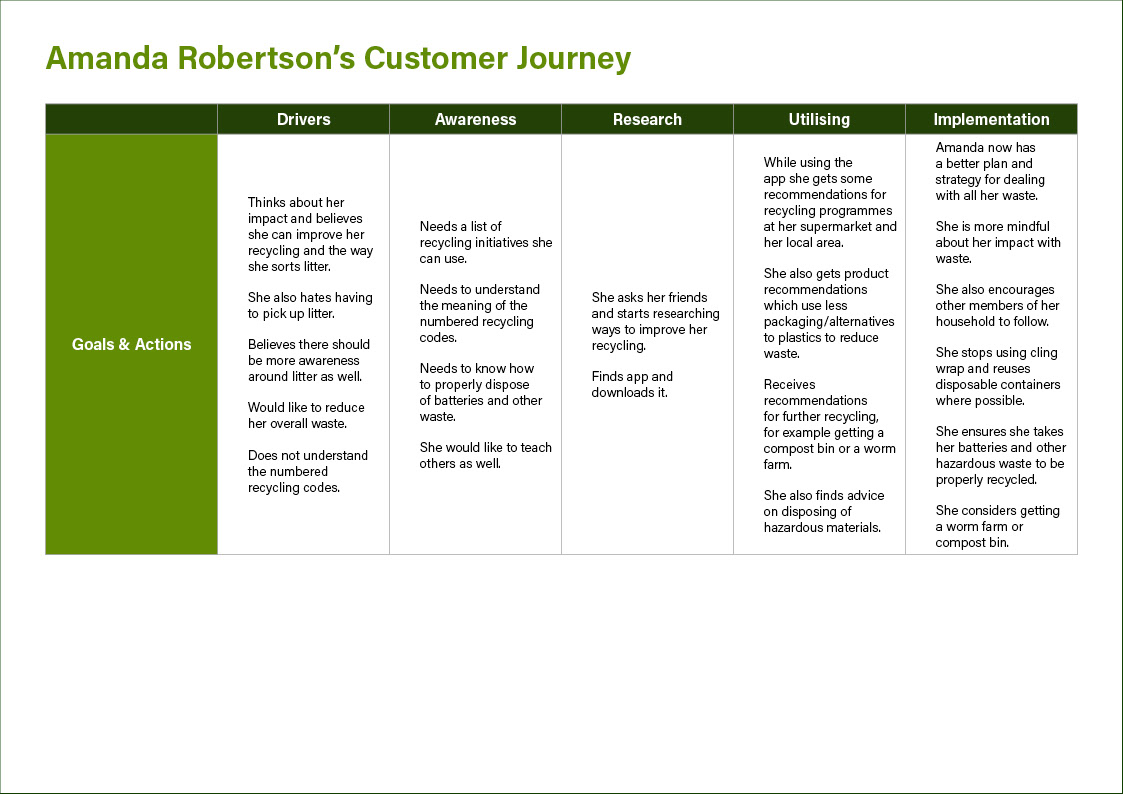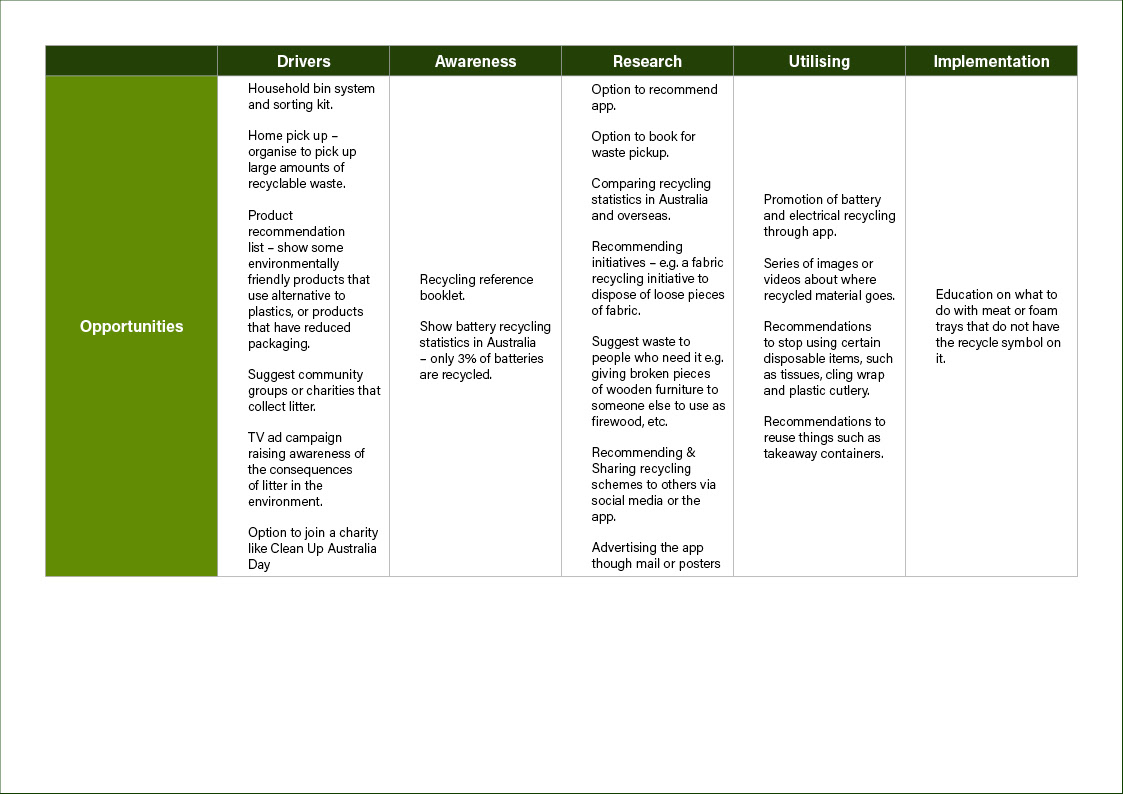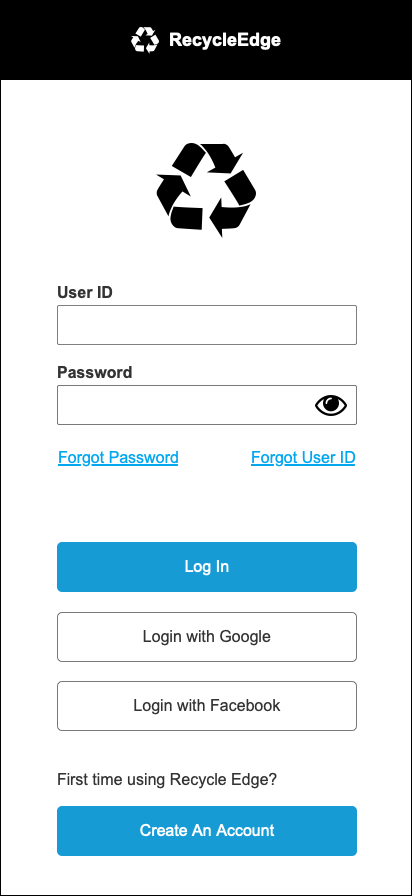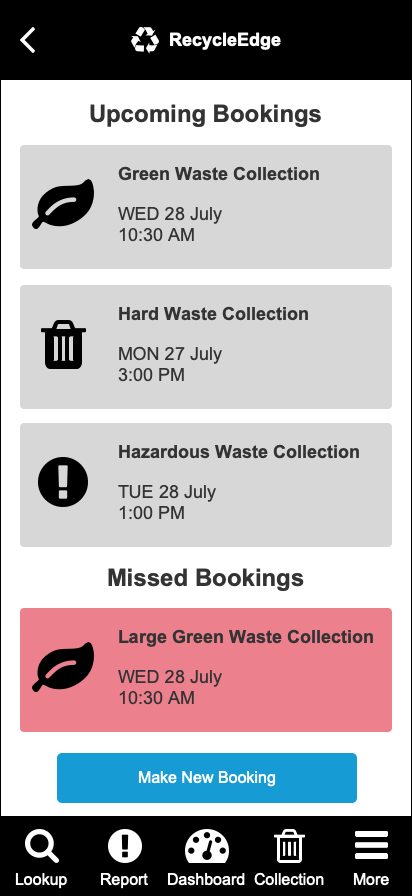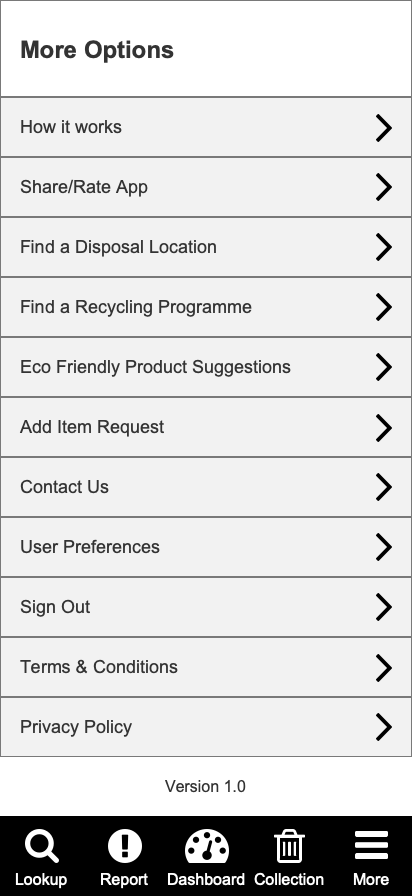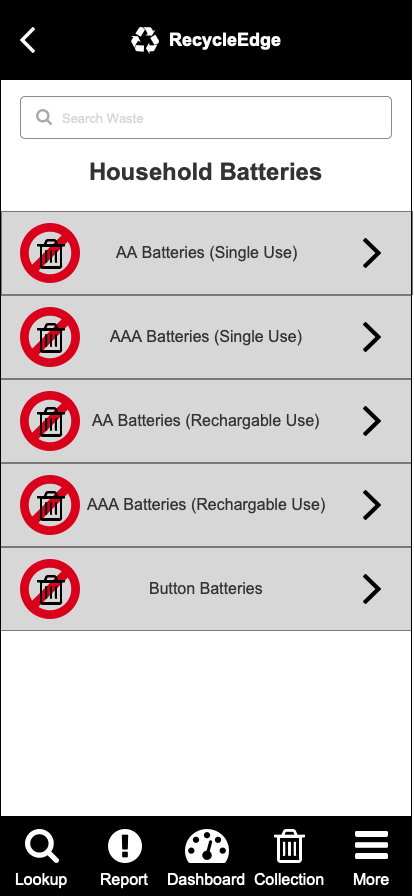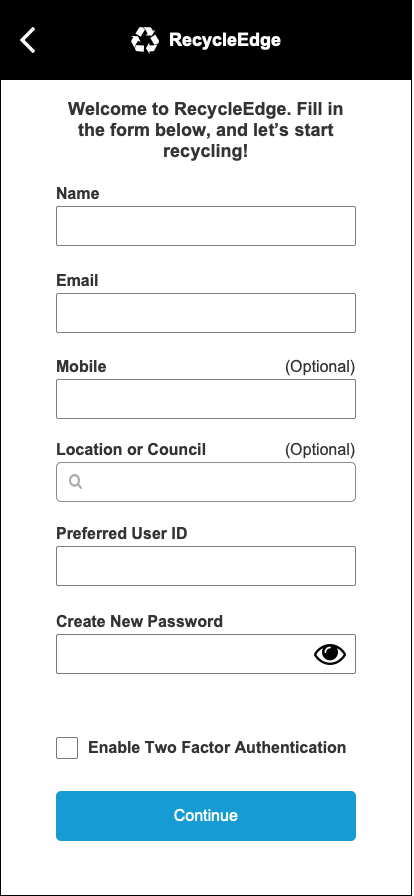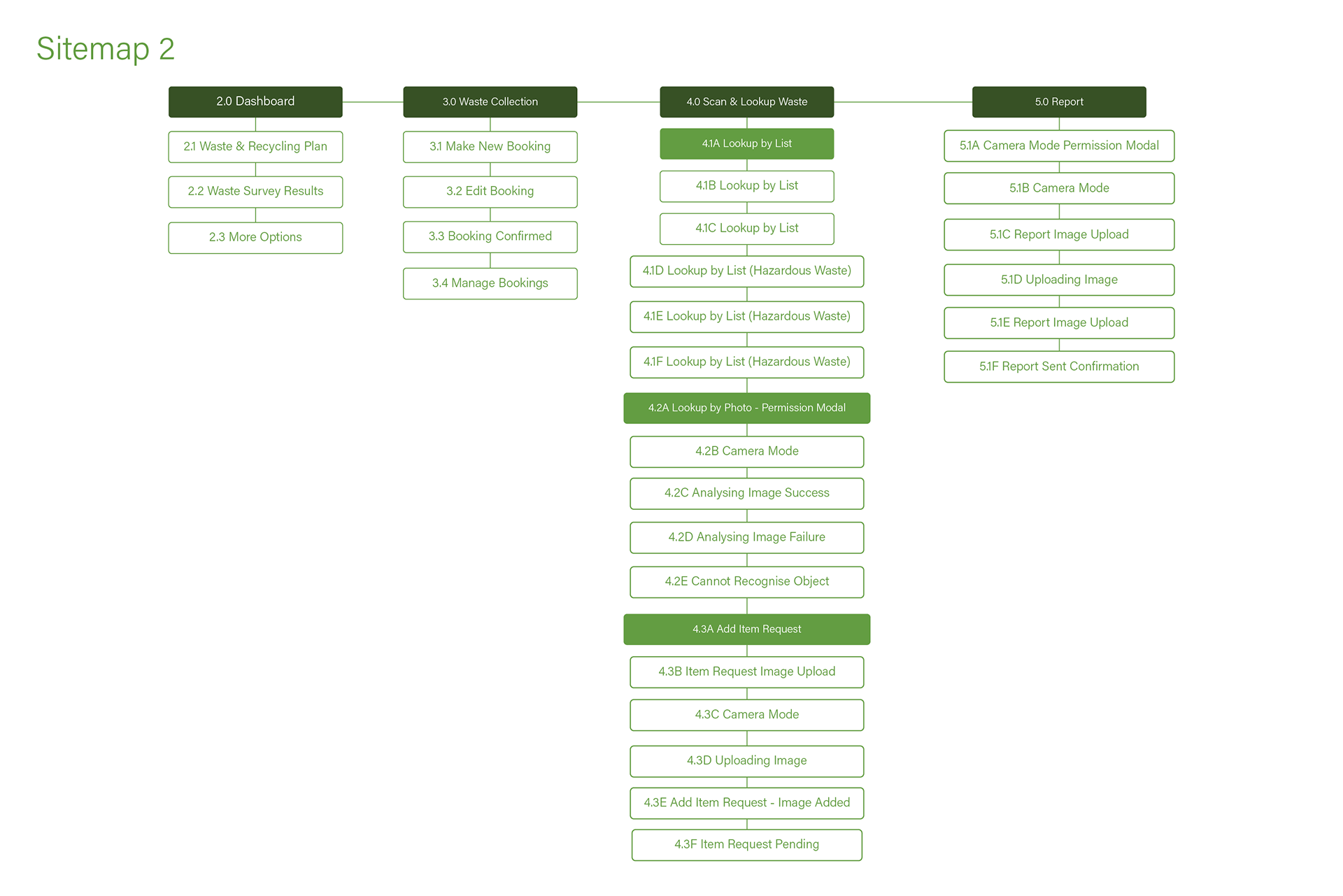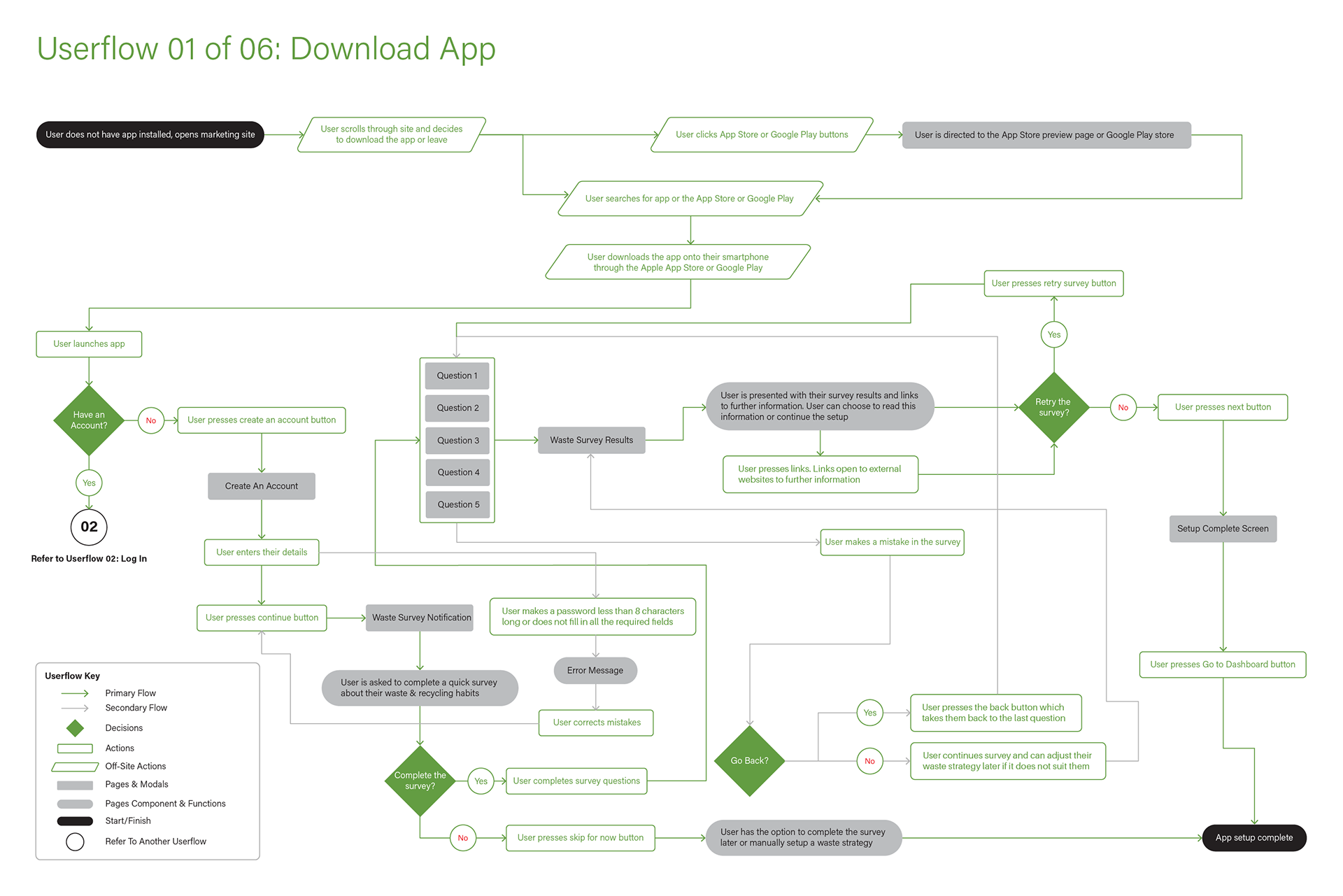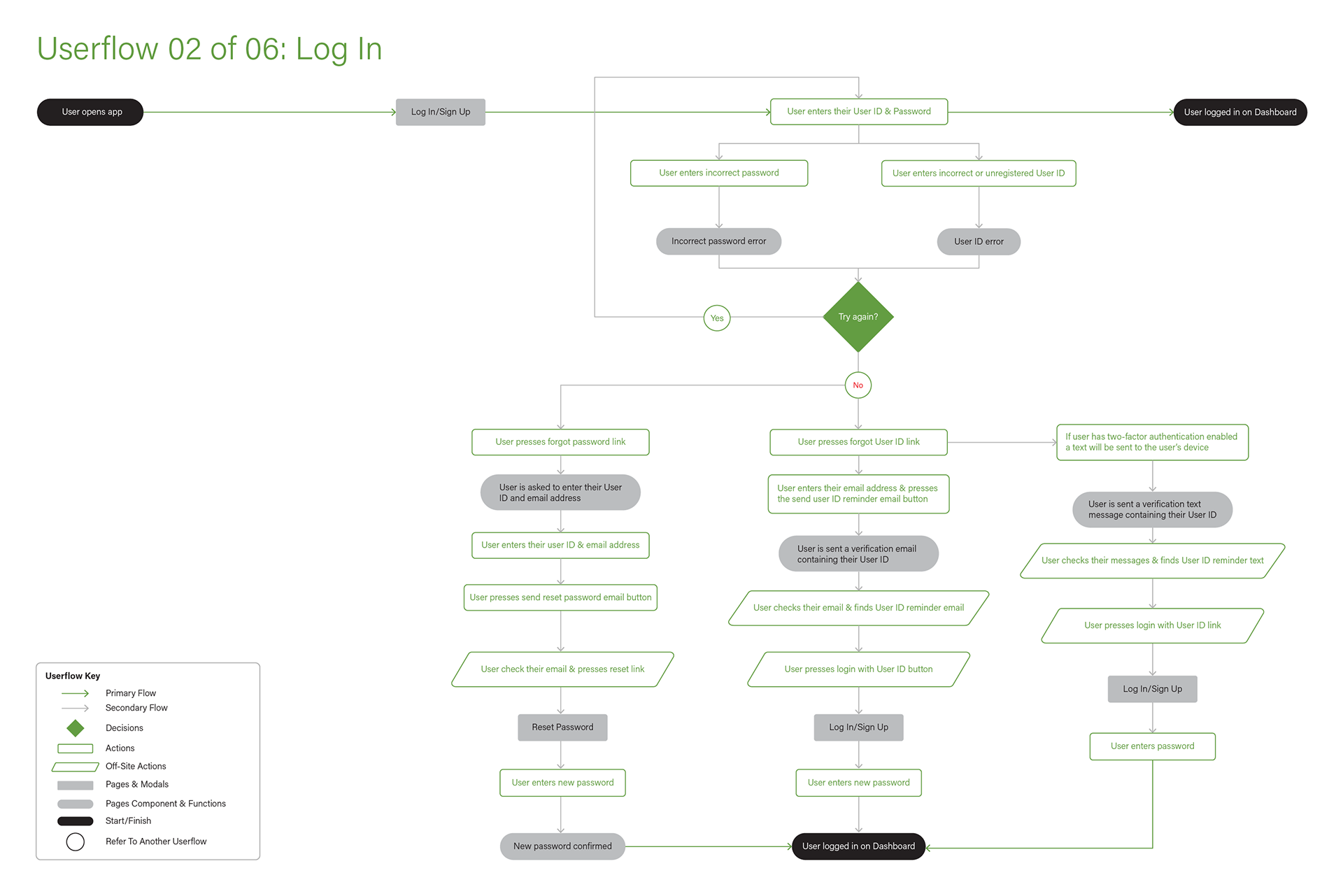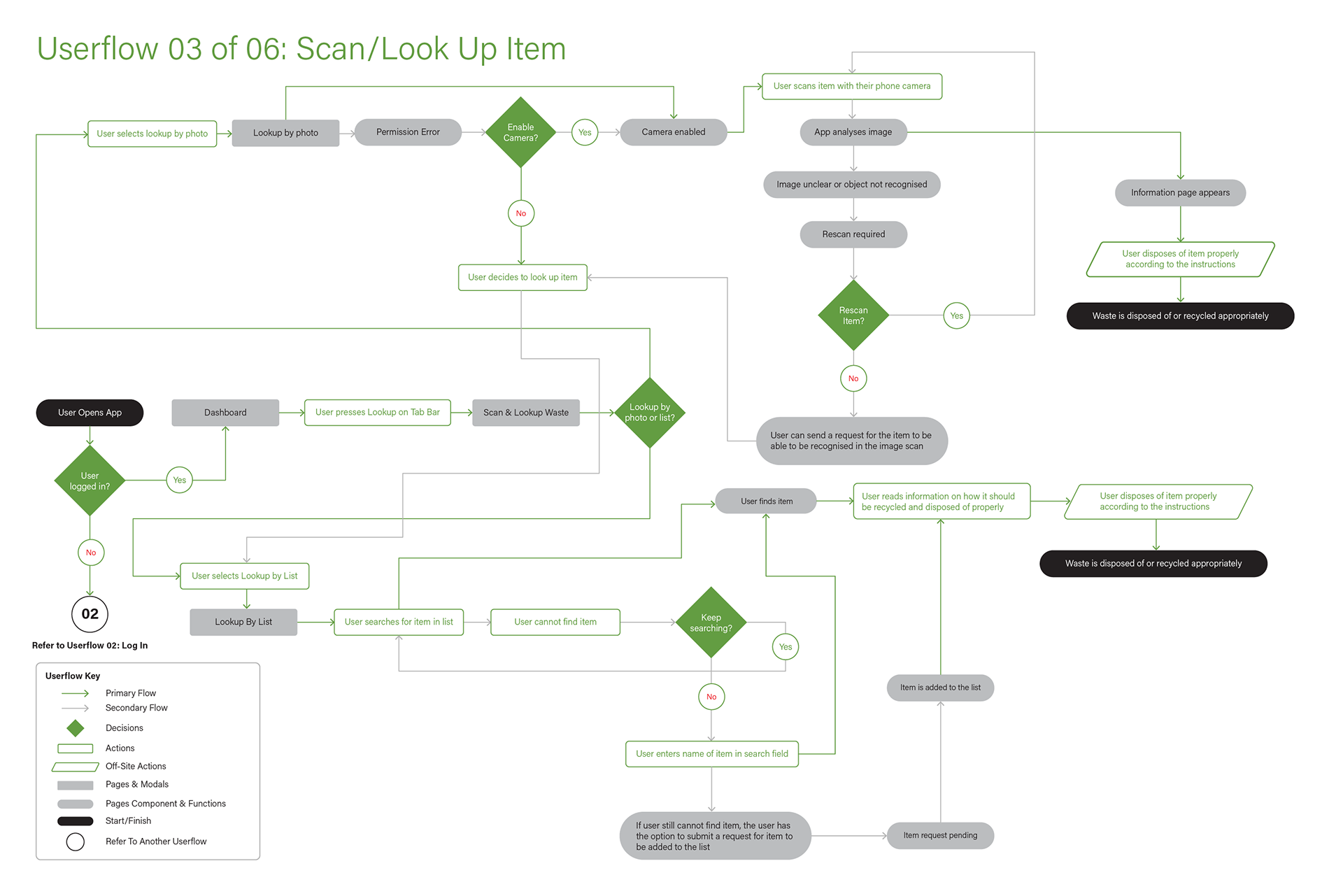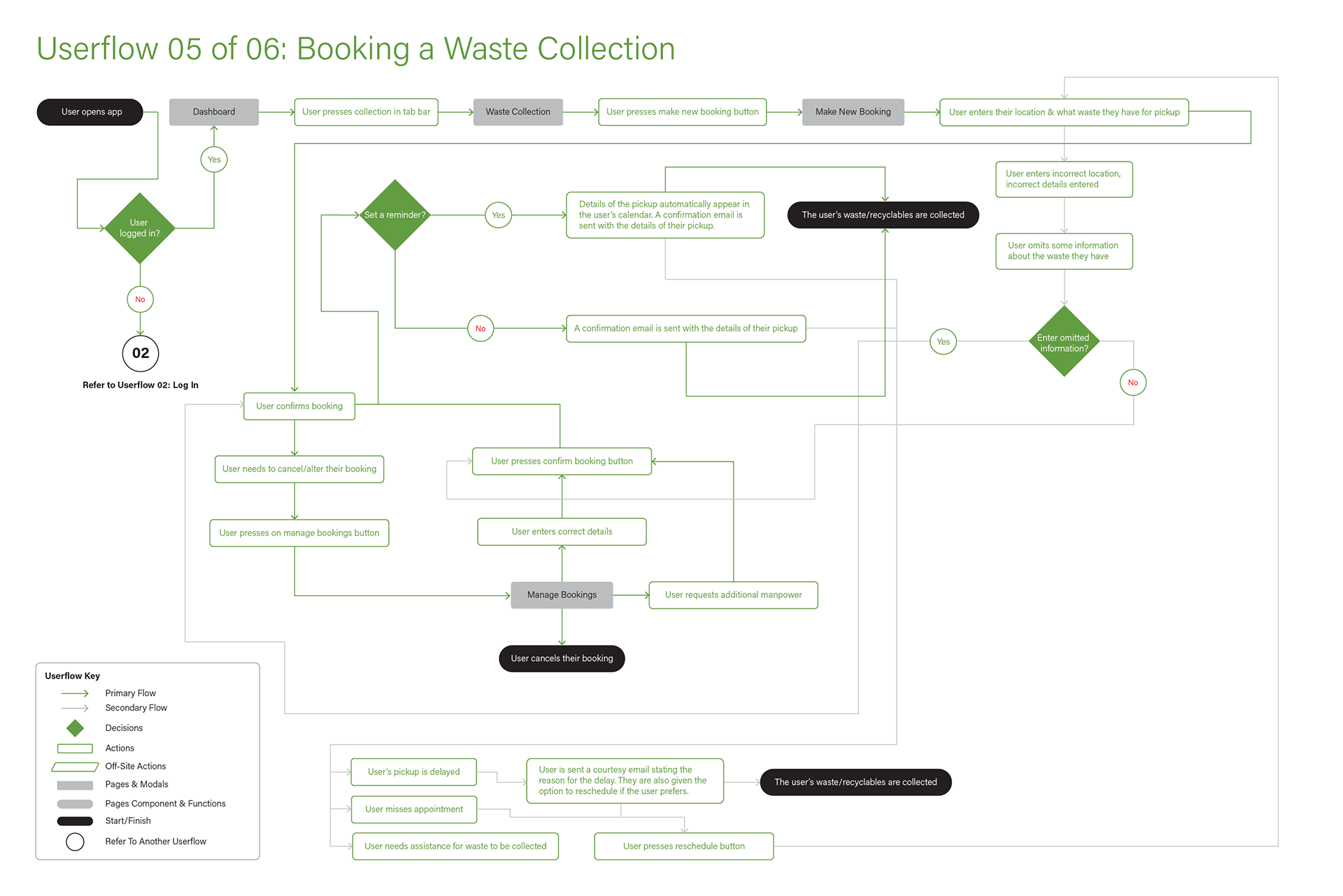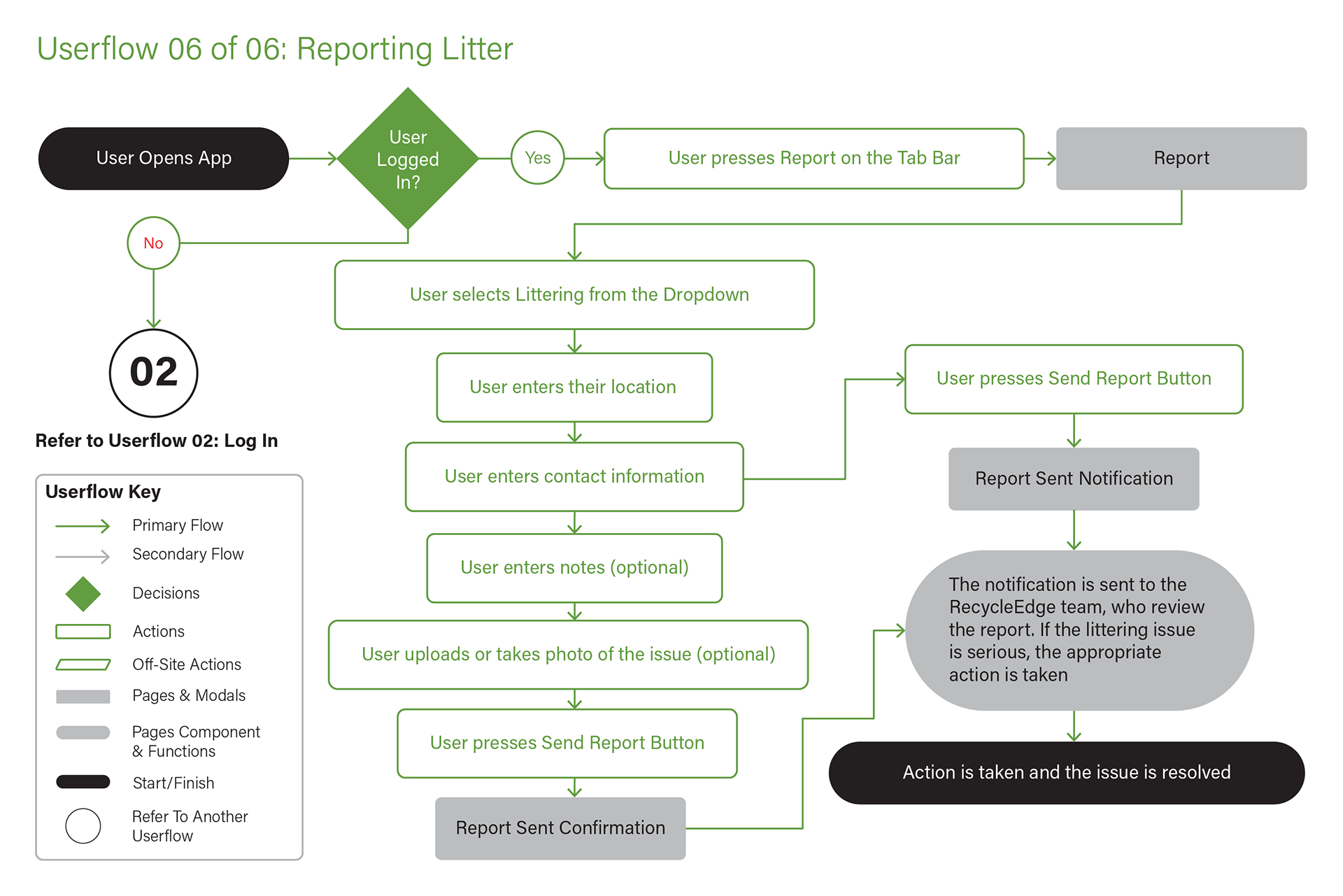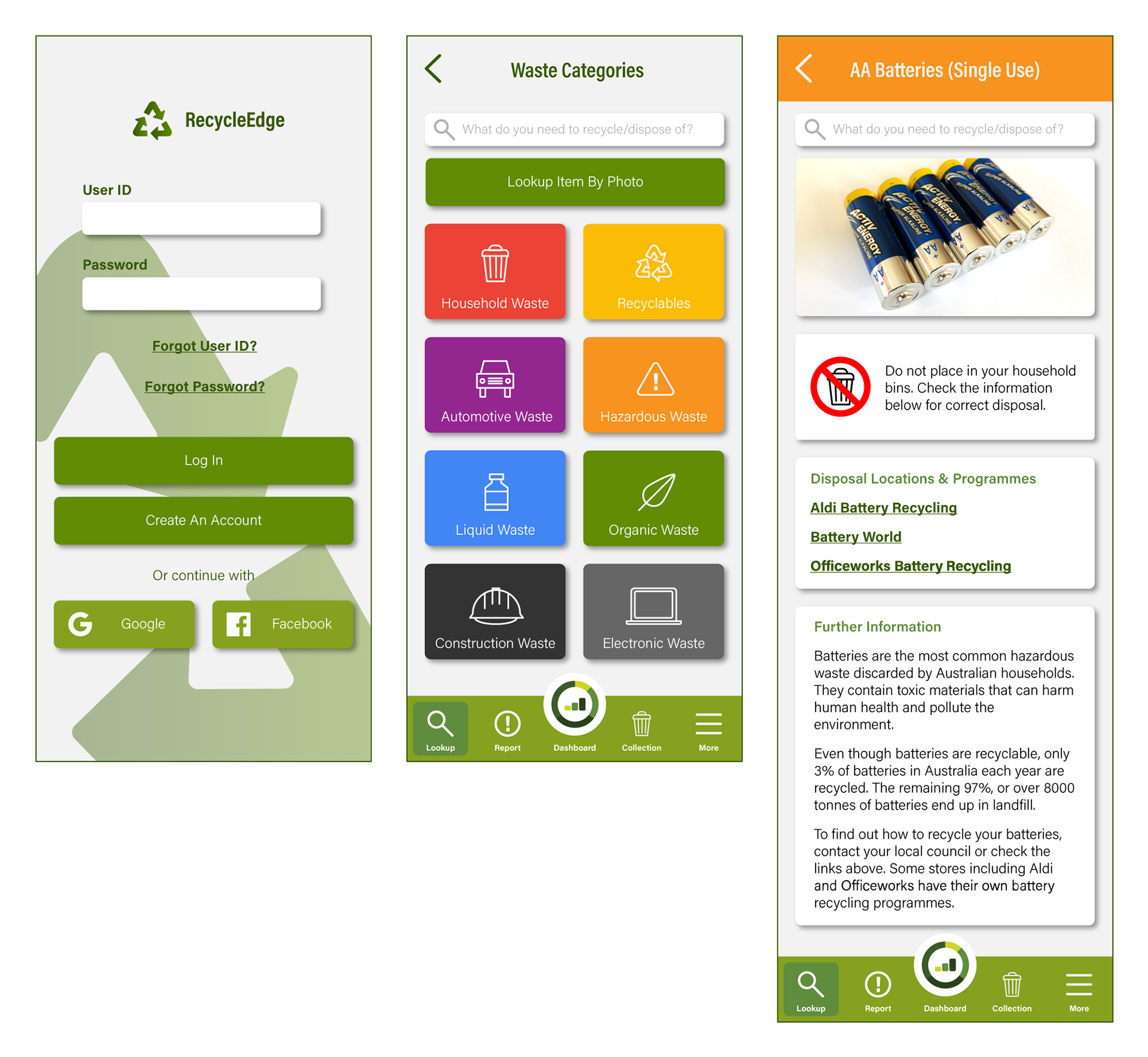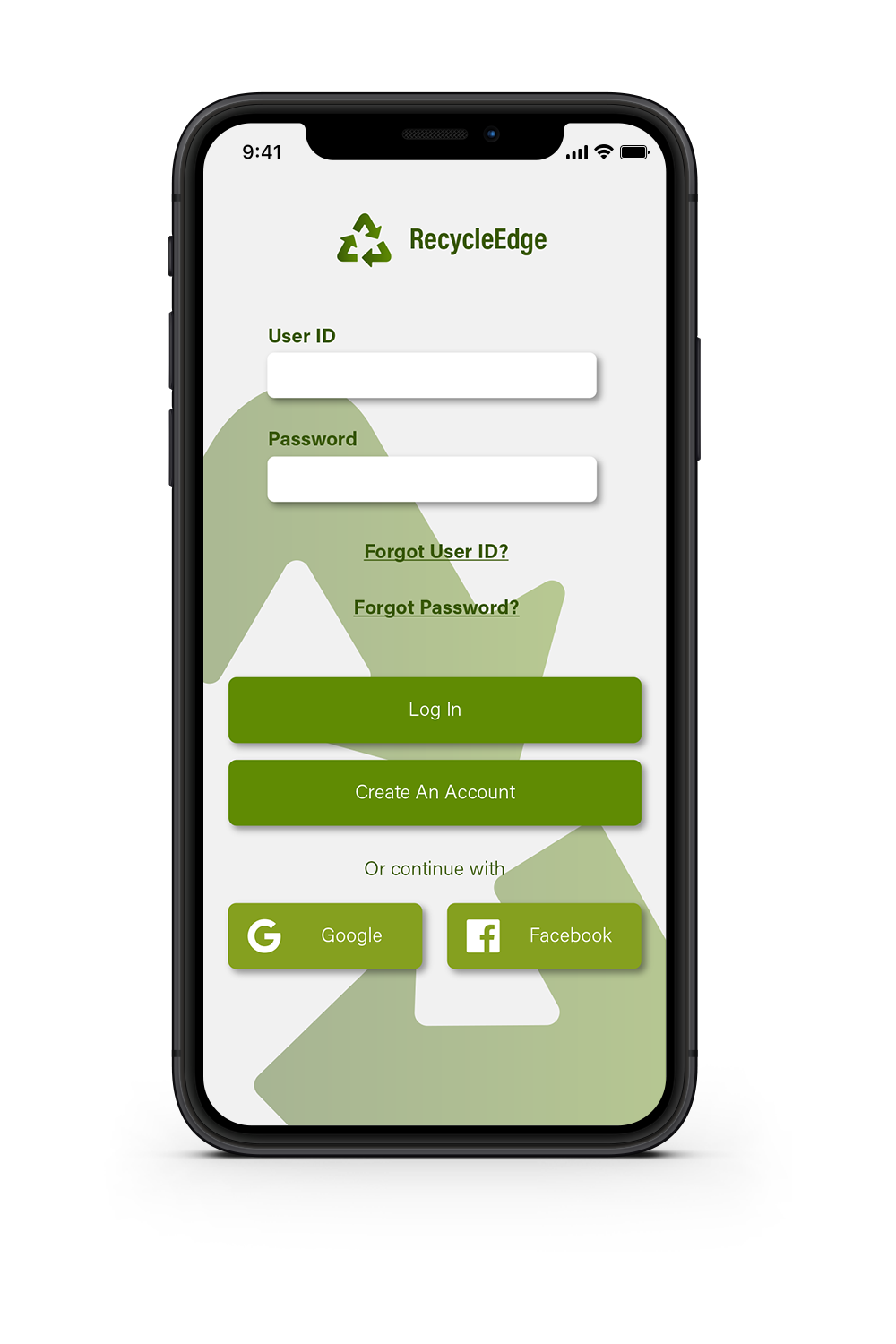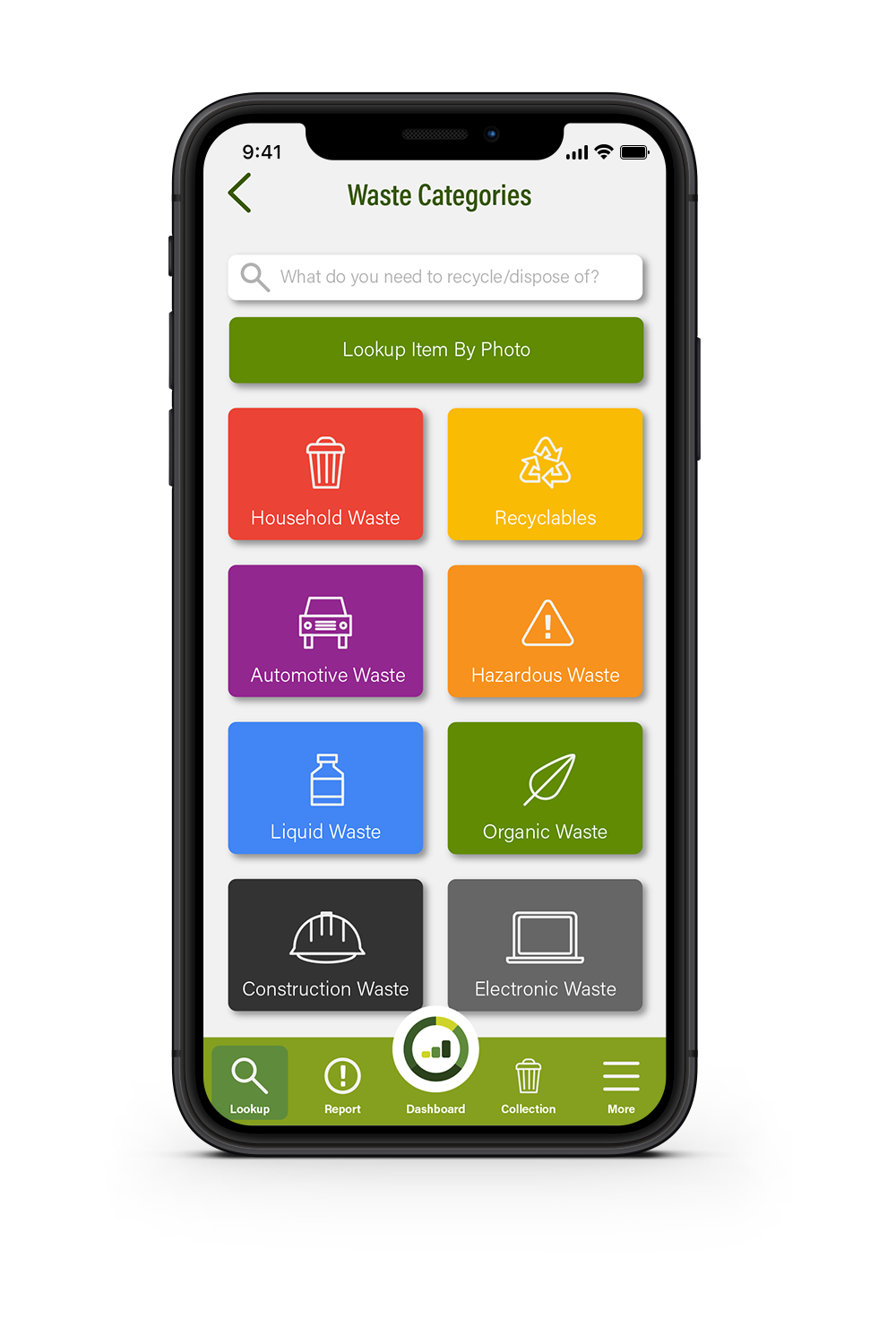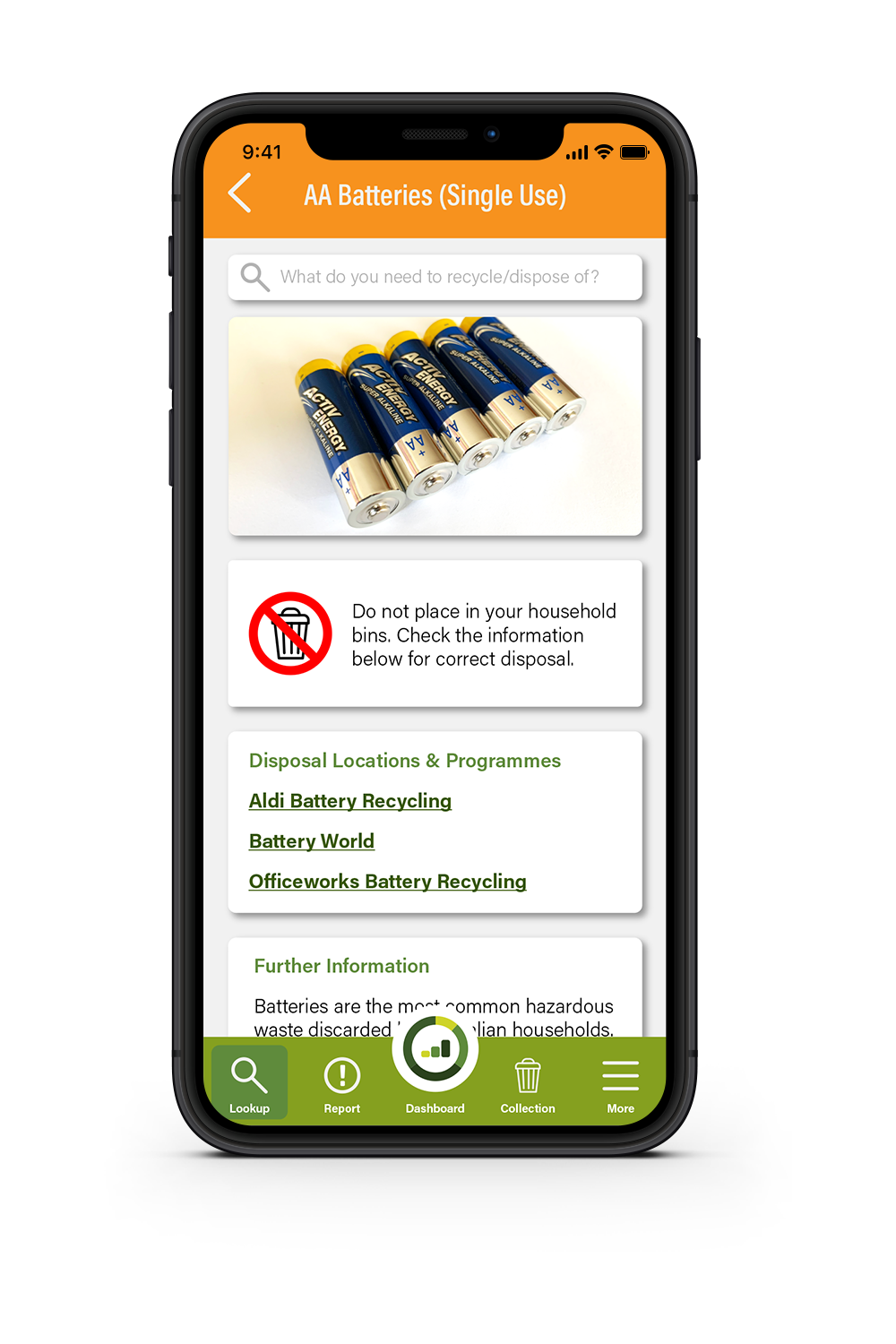 Usability Tests
Once the low-fidelity semi-functional prototype was built, three users were recruited to participate in a usability test using an iPhone X. The prototype was only built to the screen resolution of the iPhone X and 11, so most of the testing was done in person to facilitate this limitation. Due to COVID19 restrictions, only three rounds of user testing were done. With the iPhone screen being recorded, the test users were asked to complete a total of 12 different tasks with the app. The tasks included resetting the user ID and password, looking up waste, reporting littering, undertaking a survey and booking a waste collection. After the testing was complete, the testing results were collated, and user errors were noted. Several key findings were then made after a thorough analysis of the results.

Conclusion
During the project, I learned that when designing a mobile application or responsive website, the testing should be done with a mobile device. This is to ensure that the usability testing results are accurate. Most of this testing was done in person. One test session was done remotely via Zoom. As with my last UX project, I believe that in-person testing delivers the best observational results. Testing in person is also good to avoid any technical issues or limitations as opposed to remote testing.